Diffuse Apa Hari Ini? #1
10:31:00
ASSALAMUALAIKUM | SALAM SEJAHTERA
Diffuse Apa Hari Ini? | Korang dah bako kemenyan belum harini? Rumah/ Office dah berasap ke belum? Ingat dapur je ke kena berasap? Kahkah. Diffuser pun kena berasap juga ye pagi-pagi. Diffuser tu apa benda Rrai? Alamak. Next entry kita sembang ok?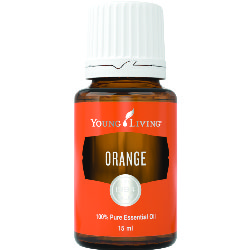 Harini kita diffuse Orange Essential Oil dari Young Living. Kalau dah EO nya dari YL, diffusernya juga haruslah dari YL yaa ibuk ibu sekalian. Best ke Orange ni? Eh ofkos!
Features & Benefits

Has a sweet, uplifting aroma
Can be massaged into skin for an energizing aroma
Contains the naturally occurring constituents limonene and alpha-pinene
Can be added to household cleaner for a sweet citrus scent
Works as an adhesive remover
Can be diffused to add a touch of warmth to your space any time of year
Can be applied to skin in the evening to help reduce the appearance of blemishes
Aromatic Profile: Sweet, fruity, citrus aroma
Orange essential oil is a great choice for diffusing in the morning and throughout the day. Bau dia macam mana Rrai? Bau dia manis manis buah oren gituuu. Sumpah best tau bau dia! Korang diffuse apa hari ni? Siapa nak risik mengenai diffuser/ essential oil/ nak order Orange atau EO lain ke boleh whatsapp I ok? (Lepas setahun bergelumang dgn YL baru harini nak share kat Blog! Kahkah!) Boleh whatsapp saya di 019-6373924 okay. Tataa! Have a nice day!